General questions
We operate year-round, 24/7 for your convenience. This includes our chauffeurs, operation center as well as our customer care team.
We operate in Stockholm, Malmö and Gothenburg. If you happen to be in need of our service outside these areas then you'll be pleased to know that we have a vast network of trusted affiliates in the industry. Contact us and find out more how we can help you.
Yes, Limogroup Sweden dedicated event team will handle everything from transport, organization, and even the logistics of the event. Leave all type of planning, execution and coordination to us and focus on enjoying your event instead. For more information and a price quote, please contact our event team at info@limogroup.se
All of our chauffeurs are fluent in Swedish and English. If you happen to be in need of a chauffeur with additional language skills, contact us and we're sure we'll be able to work something out.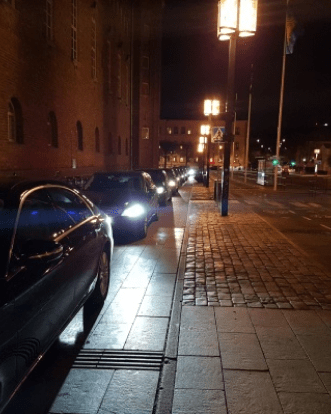 Bookings
Yes, all our vehicles can be booked by the hour. The hourly price depends on the model of the car, the size of the car and what times you need our service. Please contact us for more information.
The most efficient way is to use our web-booking service. Optionally, you are naturally free to contact our Customer Care team for personal help. Please note that all type of modifications, cancelations, and extensions of our services must be handled and authorized by our Customer Care team. These types of matters shouldn't be discussed with the chauffeurs, they should be handled prior to the service by our office.
We are not responsible for any inconvenience or additional charges that's resulted by any type of modification of your booked service if you haven't contacted our office first.
All bookings done via our web-booking system must be done 24 hours prior to the service. Booking via phone must be done at least 4 hours prior to the service.
For our transfer services you can cancel 24 hours prior at the latest when it comes to sedan and minibuses. For buses, we need to hear from you at least 48 hours prior to your reserved time. All other services and vehicles are at a 48 hour minimum cancelation policy.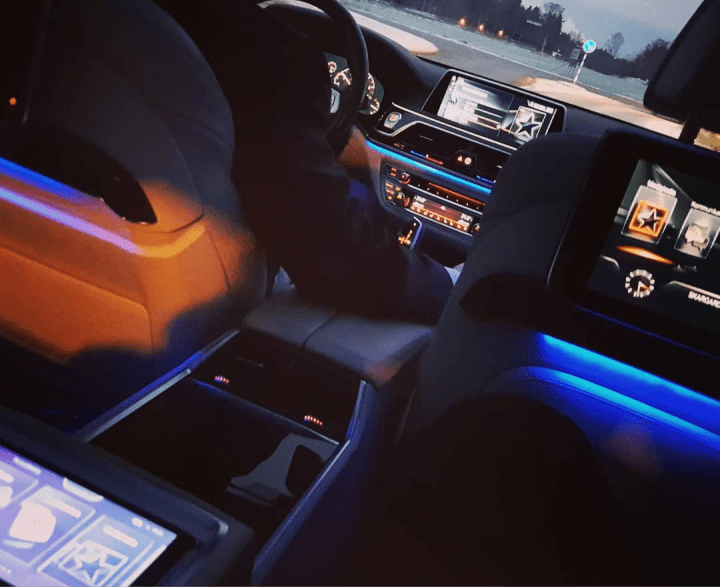 Airport transit
Your chauffeur will greet you right by the exit of the baggage claim. Our operation center will monitor your flight's arrival time and therefore we're able to ensure that we're always ready and waiting for you. Our chauffeurs will have a specially made name sign for your convenience. If you arrive by boat our other public transportation then you can expect our chauffeurs to be waiting for you by the nearest public pick-up zone.
At most airports our chauffeurs will wait for 45 minutes free of charge after your flight has arrived. Any additional waiting time will be charged by the hourly price of your booked vehicle.
As previously aforementioned, we're able to monitor your flight's arrival time to ensure that these types of situations rarely happen. In the rare circumstances that your flight is extremely delayed and our chauffeur won't be able to wait for you, then our customer care team will contact you and propose an alternate solution.
At a regular pick-up, such as at a hotel or home address, you can expect our chauffeurs to wait 10 minutes for you free of charge. Any additional waiting time will be debited hourly based on the price of your booked vehicle.
Your chauffeurs name and phone number will be e-mailed to you the day prior the service. If you have any special requests, like perhaps meeting your chauffeur at a designated place of your choosing, then please feel free to contact your chauffeur or our customer care team.
Your flight number allows us to monitor and track your flight's arrival time. As a result we can adjust if any delays were to happen. It also allows us to make sure that the chauffeur is waiting by the right airport terminal.
If we have the means to track your means of transportation then you can rest assured that we'll adjust your pick-up time by ourselves. If you travel by means where we can't track your arrival time, then please contact us as soon as possible and let us know when you're expected to arrive.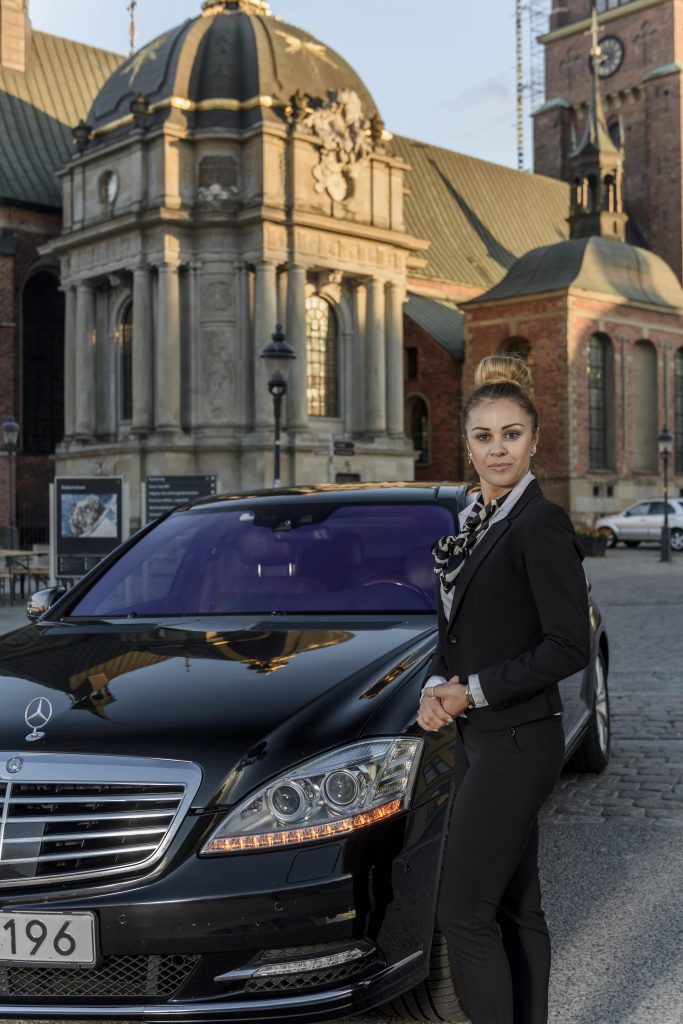 Vehicles
You can read more about the vehicles we use here.
Yes, all our vehicles are insured.
Most of our vehicles have built-in Wi-Fi, but no all. If this is a need of yours then please note this when you book your services.
If you're concerned that you might exceed our vehicles baggage capacity then please contact our customer care team for more information. Failure to do so can result in a additional fee if we have to call in an extra baggage car.
Please contact us as soon as you realize that you've left something in our vehicle. All vehicles are cleaned daily and any lost or forgotten items will be taken care of. We can also arrange for one of our drivers to return it for you if you don't have the means to pick it up yourself. Please note that is could result in an additional fee.
As the cleanliness of our cars is of the utmost importance to us, we would appreciate if you could abstain from drinking or eating in our vehicles. In certain situations, you could reach an agreement with your chauffeur who in turn would allow it. Please note that any extra cleaning that's caused by eating or drinking in our cars will result in an additional fee.
Yes, small pets are allowed in our vehicles. Please make sure to note that you have a pet with you when you are booking our services. Please keep in mind that any extra cleaning that's caused by your pets in our cars will result in an additional fee.
No, all kinds of smoking are forbidden in our vehicles.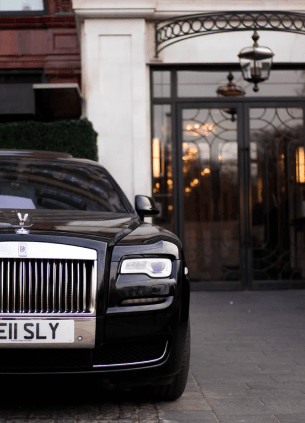 Rates and billing
We'll send a invoice after the service has been completed. You're also free to open up an account if you're a regular customer. This allows you to have a continuous service for which you'll receive an invoice monthly for.
We'll reserve the amount that's agreed upon on your card prior to the service. The card will get debited after the service has taken place. If you cancel your service well in advance, we'll remove the reservation on your card with no additional fees.
This could be caused by a variety of reasons, but most commonly it's because any changes had to be made to your service that we weren't notified of at the time of you booking the service. This can include things like additional stops, waiting times and even extra cleaning of the vehicle. If you feel that you haven't done anything to warrant an additional fee, then please contact us and we'll help you.